wakt muay thai
Come and train Genuine Muay Thai (Thai Boxing) with WAKT

Simply click the button below to book your session
book online
A brief history of how WAKT started
In the Summer of 1994 Al moved from Newmarket to Newquay.
He'd previously trained Muay Thai at Cobra Thai in London. But mainly with World Champion Nigel Thompson in Bedford and Cambridge.
Unable to find a Thai Boxing gym in Cornwall, he decided to start one. After an extensive poster campaign (remember, this is pre-internet). The first WAKT class in November 1994 had one student turn up to train, and another to watch.
Al managed to talk the spectator into training, and the first class of WAKT Thai Kickboxing Cornwall was up and running.
By 1999 Al was arranging the first WAKT trip to Thailand. It was via hand written letter and fax to the now World famous Thakoon Pongsupha at Sasiprapa Gym.
In fact WAKT were the first to ever take foreign (non Thai) females to train at Sasiprapa in the year 2000. This even made the newspapers and Thai T.V.
Thailand is literally now a second home to us and our Muay Thai is authentic and from the heart.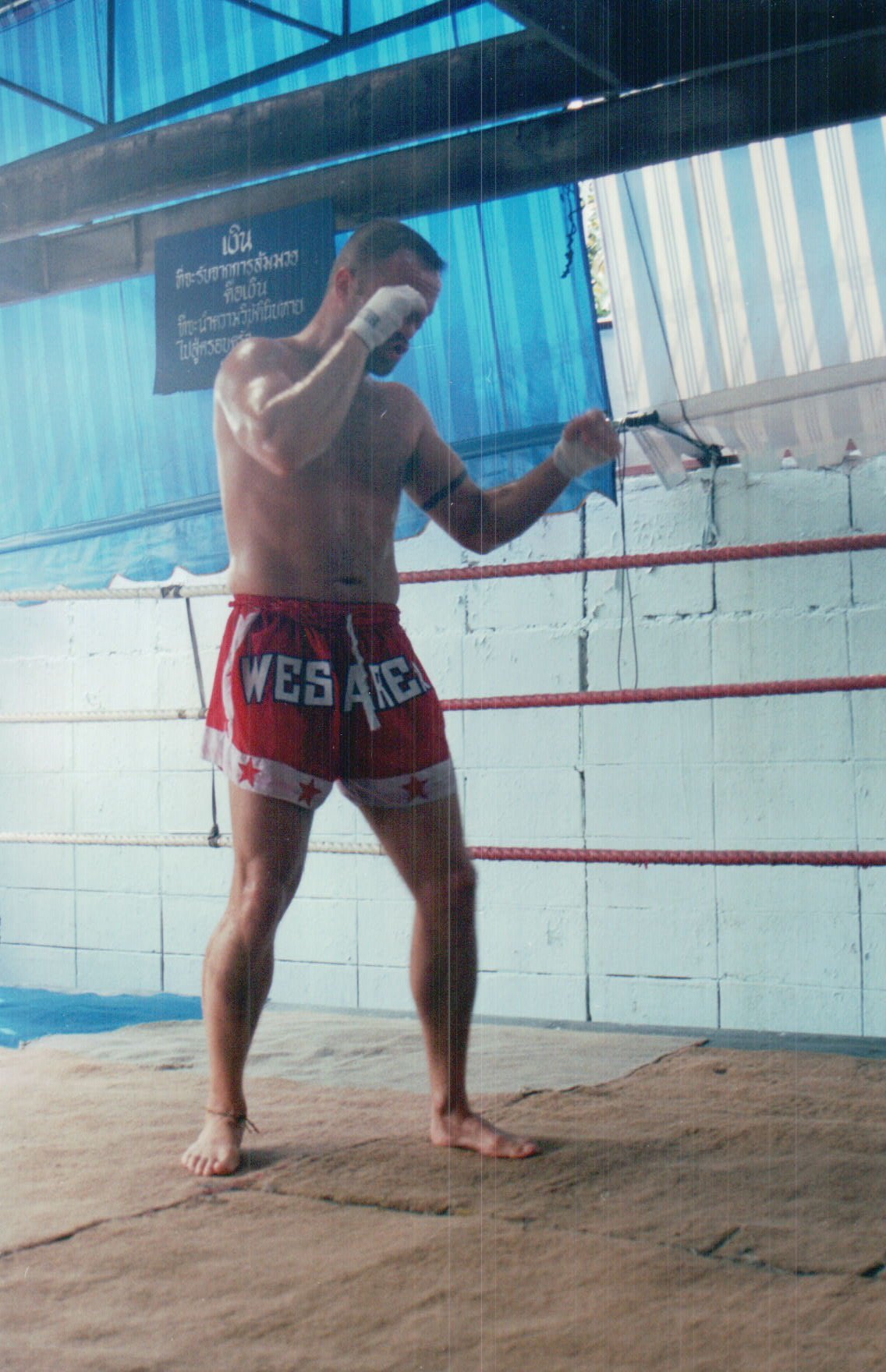 REASONS TO TRAIN WITH WAKT THAI KICKBOXING CORNWALL
Muay Thai, in our opinion, is the best Martial Art for Self Defence and Fitness.
Here at WAKT Muay Thai, we pride ourselves on being a friendly gym with fun classes. We are here to improve your fitness and knowledge of the art.
We are also what's known as a 'Fighters Gym'. So whether you'd like to train as a hobby, or to step into the ring and compete, then we are here for you. Let our trainers guide you. They're here to offer plenty of tips and motivation throughout your journey. Whatever level you may be at, we want you to feel like family at our gym.
For martial arts in Cornwall, and self-defense near me, or Thai Boxing near me, we're the experts.
Based in Pool, right between Camborne and Redruth.
Students come to us from all over Cornwall including Truro, Newquay, and Penzance.
We have classes for Juniors and Adults, and beginners are welcome at all times.
Please Contact Us with any questions.
If you'd like a professional website like this, then do please visit our friends at mightyoak uk