Hey folks, ever wanted your own personal punching bag for an entire workout? Say hello to "Book a Bag," your ticket to a powerhouse session at WAKT Muay Thai. Ideal for newcomers and seasoned fighters alike, these classes feature a 10-minute warm-up to shake off the rust, followed by a curated lineup of Drills, Cardio, Core Strength, and oh-so-much more.
New to the fight game? No worries! These sessions are perfect for beginners—you don't even need a partner. Just you and your bag, mastering the moves and building fitness. Yep, you get to "Get fit without getting hit!"
Adults, juniors over 5 years—you're all welcome. Ready to join the WAKT Muay Thai crew? Click that BOOK ONLINE button and consider yourself on the team!
Oh, and don't dilly-dally; bag slots are limited. Reserve your spot before it's too late and let those fists and kicks fly! 🥊

Friday – 6:00pm to 7:00pm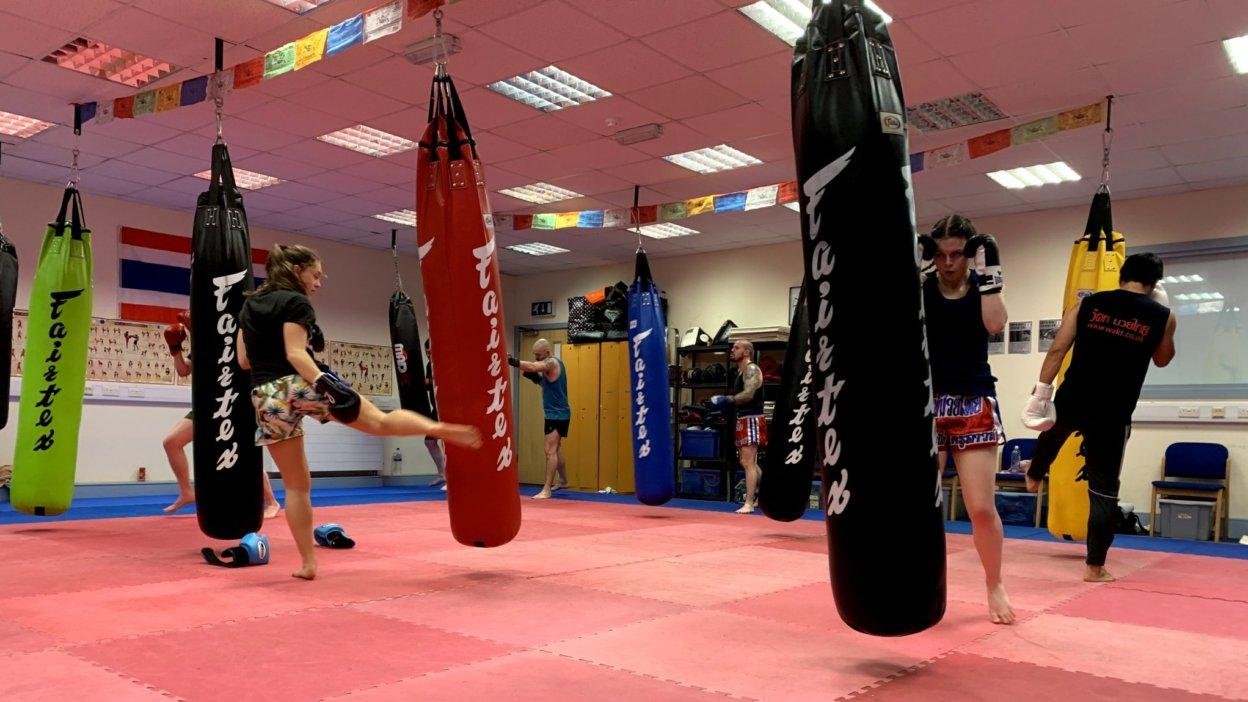 REASONS TO TRAIN WITH WAKT THAI KICKBOXING CORNWALL
Muay Thai, in our opinion, is the best Martial Art for Self Defence and Fitness.
Here at WAKT Muay Thai, we pride ourselves on being a friendly gym with fun classes. We are here to improve your fitness and knowledge of the art.
We are also what's known as a 'Fighters Gym'. So whether you'd like to train as a hobby, or to step into the ring and compete, then we are here for you. Let our trainers guide you. They're here to offer plenty of tips and motivation throughout your journey. Whatever level you may be at, we want you to feel like family at our gym.
For martial arts in Cornwall, and self-defense near me, or Thai Boxing near me, we're the experts.
Based in Pool, right between Camborne and Redruth.
Students come to us from all over Cornwall including Truro, Newquay, and Penzance.
We have classes for Juniors and Adults, and beginners are welcome at all times.
Please Contact Us with any questions.
If you'd like a professional website like this, then do please visit our friends at mightyoak uk